Are You Looking For a College Park Painting Contractor Today?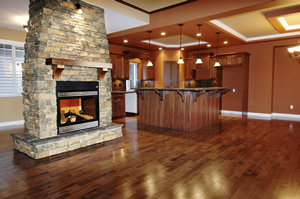 If you are searching for an College Park painting contractor that understands your vision for your home and offers long-lasting and economical solutions to help you reach your goals as well as your budget, look no further than Spectacular Painting. We are the College Park painting contractor that you can trust to do what we will say we will 100% of the time. From drywall repairs to complete house painting, Spectacular Painting will be there from the initial consultation to long after the paint has dried.
Spectacular Painting is an owner operated painting company. We are a licensed and insured College Park painting contractor with over 20 years of experience providing quality paint services to residential and commercial clients. We also provide reliable warranties and guarantees to protect your investment in our painting services.
Our College Park house painters are all background checked and drug tested so you can trust the integrity of the professionals working in your home. At Spectacular Painting, we are dedicated to providing quality painting services, operating by a highly ethical code of conduct. From preparations to the finishing touches, Spectacular Painting is the College Park painting contractor you can trust. "We do it, You'll Love it!"
Spectacular Painting - College Park House Painters
Your College Park home reflects a lot more about you than you think. From the tasteful decor of your home's interior to the enchanting and unique appearance of your home's exterior, each and every part of your house makes a statement about your individual style. If you want to make an impressive statement, your home must have a "spectacular" paint job.
At Spectacular Painting our College Park house painters pay close attention to detail and receive on-going training to ensure your house painting needs, both interior and exterior, are met with quality results. Our College Park house painters adhere to the highest standards of craftsmanship, so you can be assured that our quality painting services and materials will withstand the test of time.
So whether you're looking to have a room painted, a faux finish on that new entertainment system or a complete exterior painting job that includes deck staining, board repairs and replacement, we are the College Park house painters to call!
College Park Interior Painting
Spectacular Painting provides College Park interior painting to help make the colors in your rooms breathe more passion, creativity and freedom into your life. Home renovation can definitely be a challenging – especially when it comes to College Park interior painting. How do you know which color scheme to pick? How can you ensure that the paint won't drip anywhere? How can you get your room renovation done quickly so you can get on with your life?
If you're contemplating house painting, don't risk a DIY disaster that could end up being even more expensive and time-consuming. If you're ready to say, "Paint My Home!", get the project done right the first time with Spectacular Painting. For several years, Spectacular Painting has been the go-to experts for interior painting in College Park. No matter which room you want to paint – the kitchen, bathroom, bedroom, living room, or the basement – our friendly and professional College Park interior painting experts can complete your project quickly, with little muss or fuss. After all, you have a life you need to get back to – and with Spectacular Painting's interior painting services, you can get back to it faster.
Our house painting services are ultra-affordable because we're constantly striving to provide our customers with better services for less. So when you're ready to update the interior of your home, you can count on Spectacular Painting for an affordable and comprehensive solution.

College Park Painting Contractor
College Park House Painters
Interior Painting
Exterior Painting
Drywall Repairs
Pressure Washing
Deck Staining
Commercial Painting
Office Painting
House Painting
Wallpaper Removal
Painting Contractor
College Park Exterior Painting
College Park exterior painting is a big job! You want an end product that will protect your home from the elements and increase its value and appeal.
For College Park exterior painting, you want to be sure your new coat of paint can survive hot summers and cold winters in Georgia without blistering, cracking or peeling, and that it will properly seal your home's interior from moisture, mildew, dry rot, termites and other damaging environmental factors.
The best thing for you to do when you need College Park exterior painting, is contact our company. Spectacular Painting will help paint both the interior and exterior of your College Park home, and eliminate any problems or stress during the process! Call today for more information on our house painting services.
The Services We Provide in College Park, GA
Recent Articles
If you are looking for a professional College Park painting contractor then please call 678.565.0177 or complete our online request form.