Color Consultation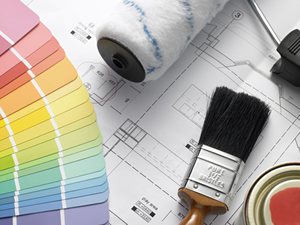 Adding color to your home is a great way to express your personality. However, choosing the right colors can sometimes be easier said than done. At Spectacular Painting, as your Atlanta painting contractor, we are here to help. Whether it's one color or an entire color scheme, we can assist you in creating the perfect space that is in line with your personal style.
We offer a complimentary color consultation with one of our skilled professionals on most exterior and interior painting projects. This service has helped many of our clients achieve their desired look and feel for the spaces they live in.
Did you know that there are several fun and exciting online options available to assist you in choosing both interior painting and exterior painting color schemes?
Get started selecting your colors today!

Please check out these Color Tools to get you on the right path for selecting your colors:
More tips and advice on color selection:
If you are looking for an Atlanta painting contractor and paint color consultation services then please call 678.565.0177 or complete our online request form.